*Westchester County's Premier Admissions Experts*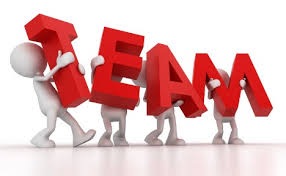 At Westchester Admissions Advisors (WAA):

A. Our advisory team:

1. For private schools consists of former heads of schools, admissions officers, admissions directors, enrollment officers and alumni and parents who have had or currently have children in top US. private schools.

2. For college admissions consists of Ivy League-trained, independent educational consultants, former Ivy League admissions directors and officers, board members and trustees, active alumni from selected educational institutions, and students currently enrolled at Ivy League schools.

B. Our team of admissions experts are all Ivy League graduates (undergraduates) with many having additional graduate degrees from Ivy League graduate schools. Our senior advisor and internationally-recognized admissions expert is Dr. Paul Reginald Lowe.

Dr. Lowe is the president and co-founder Pinnacle Educational Center which has expanded into a network of admissions advisory services: Pinnacle Educational Center Admissions Advisors Group.

Dr. Lowe grew up in New Rochelle and is a graduate of New Rochelle High School. He was accepted to all Elite Eight universities and decided to attend Brown University (undergraduate). His wife, Dr. Nadine Cartwright-Lowe, managing director of Medical School Admissions Advisors, is a graduate of Brown University's Program in Liberal Medical Education (PLME) - Combined BA/MD Programs. All three of their children attended Ivy League universities: Brown and Cornell.

Why hire Dr. Lowe as your private admissions advisor? "I bring value, inimitable experiential and insightful perspective that can help my clients stand out and gain a competitive advantage" -- Dr. Paul Reginald Lowe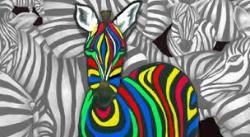 The cultural, intellectual, racial, and professional diversity within our team helps us identify what makes our clients stand out and get in!

OUR DIVERSITY COMPETITIVE ADVANTAGE (DCA): No other admissions advisory and educational consulting firm with a culturally, ethnically and racially diverse team can truly appreciate and understand the meaning and value of standing out and apply it to the competitive admissions process. Our DCA translates to successful admissions and results!

"Unlike other educational consultants, private school college counselors or public school guidance counselors, as independent admissions advisors, we are appealing to globally-suave parents who want their children to have an Ivy League or top-tier college experience and who understand the importance of and desire educational pedigree and prestige in the global socio-economic realm."

Dr. Lowe is an admissions expert who understands the academics, application process, relationship-building, connections, politics and diplomacy of competitive admissions in the U.S. His extensive experience, insider knowledge, strong professional relations and contacts help his clients gain admissions into Ivy League and highly selective colleges and elite U.S. boarding and day schools.

Dr. Lowe specializes in providing exclusive admissions advisory services for families and students who are interested in applying to and experiencing the unique educational environment and communities of Ivy League and highly selective colleges and elite private day and boarding schools, medical schools and graduate schools.

Unlike other firms, you work directly with the admissions expert - Dr. Paul Lowe


Pinnacle/Westchester Admissions Advisors on You Tube

C. Our team of education and parenting experts consists of educational consultants, admissions advisors; counseling developmental, educational, child, adolescent, school, sport psychologists.

D. We visit numerous private school and college campuses each year and perform hands on analysis and evaluate each school's academic programs, facilities, faculty, administration and students.

E. We contact and meet with heads of schools, board and board members, executive directors, admissions directors, and enrollment directors to fully evaluate the true chemistry of a college and school.

F. Organizational Affiliations: At WAA, we are affiliated with organizations that uphold the ethical and professional standards and principles of good admission practices in college admissions and independent school counseling.

1. Private School Admissions: Our staff, admissions experts and advisors participate in a variety of organizations and conferences for independent schools, including those sponsored by NYSAIS (New York State Association of Independent Schools), CAIS (Connecticut Association of Independent Schools), NAIS (National Association of Independent Schools), TABS (The Association of Boarding Schools), AISNE (Association of Independent Schools in New England), ISANNE (Independent School Association of Northern New England), WBSA (Western Boarding Schools Association) and Families in Global Transition (FIGT).

2. For College School Admissions: Our staff, admissions experts and advisors are active members of: Higher Education Consultants Association (HECA), Independent Educational Consultants Association (IECA), National Association for College Admission Counseling (NACAC), New York State Association for College Admission Counseling (NYSACAC), New Jersey Association for College Admission Counseling NJACAC), International Association for College Admission Counseling (IACAC), NAFSA: Association of International Educators (NAFSA), National Academic Advising Association (NACADA), Institute of International Education Network (IIENetwork), American Association of Collegiate Registrars and Admissions Officers (AACRAO), American Association of University Professors (AAUP) and American Council on Education (ACE).


THE WESTCHESTER ADMISSIONS ADVISORS ADVANTAGE: The level of continuous support our students and their families receive year-round is UNMATCHED by any of our competitors. WAA's ongoing commitment is to keep our clients at the center of all that we do as we help them successfully navigate through the competitive admissions process.

The cultural, professional, ethnic and racial diversity in our firm gives our Westchester County clients that admissions advantage to stand out amongst the crowd of other students (just like them) and get accepted into their elite choice schools and Ivy League and highly selective colleges.


*Admissions to selective schools is a "competitive sport". By using our insider knowledge, connections and experience, we help our clients to WIN, not to settle. *

Telephone: (914) 705-5519 Call us to learn about our services and how we can help you! E-Mail: info@westchesteradmissionsadvisors.com