*Westchester County's Premier Admissions Experts*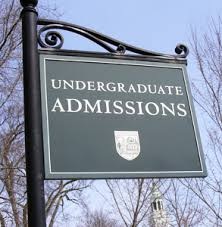 We are the go-to-college admissions experts for parents whose children attend public high schools and depend on guidance counselors. Here's why? Click Here

PARENTS ASK WHY THE NEED TO HIRE ADMISSIONS EXPERTS LIKE US?

HIGH SCHOOL GUIDANCE COUSELORS ARE OVERWHELMED

HERE ARE THE FACTS:

(1) The National Association for College Admission Counseling's 2014 State of College Admissions reported that on average, high school guidance counselors spend only 24 percent of their time on college admissions counseling. This means that high school guidance counselors spend the majority of their time on school activities unrelated to college admissions. We spend 100% of our time on college admissions with our clients!

(2) The National Association for College Admission Counseling survey indicated that high school guidance counselors have an average caseload of 125 to as high as 500 students making them unable to provide adequate college guidance. What's your high school student-to-guidance counselor ratio? How often does your guidance counselor meet with your child after school? On weekends? During the summer? Are they on-call for college admissions advice?

(3) The National Association for College Admission Counseling reported in the Journal of College Admissions that " High school counselors with bigger and bigger caseloads have much more to do for college applicants, but little time." We spend a lot of time with our clients and deliver results!

OUR COLLEGE ADMISSIONS SERVICES & PROGRAMS

The key to getting into your first choice school is to not sound uniquely the same, just like everyone else, on paper and in person.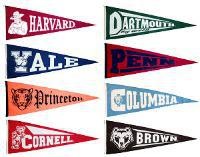 Westchester Admissions Advisors, in partnership with Ivy League Admissions Advisors, also provides college admissions counseling to assist families interested in Ivy League colleges and universities.

Our College Acceptances in 2016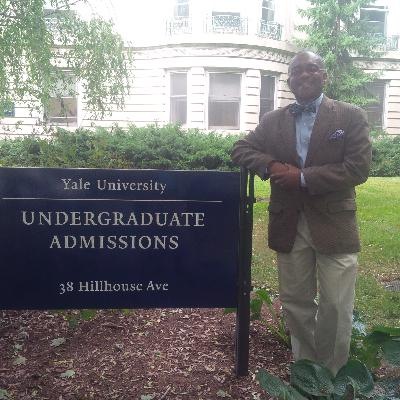 Dr Lowe on one of his many visits to Yale University's Undergraduate Admissions Office and the Yale campus. Dr. Lowe and his team of admissions advisors visit Ivy League, prestigious and elite colleges several times annually where they have the unique opportunity of interacting one-on-one with deans of admissions and senior admissions personnel. "I ensure that my clients have a competitive advantage."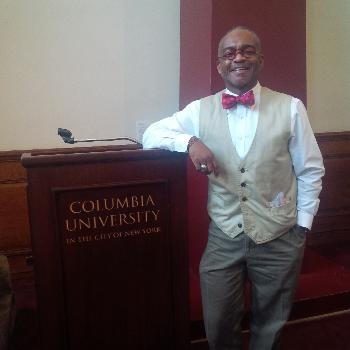 Dr. Lowe on one of his many visits to Columbia University in the City of New York. "At Columbia, students develop skills that encourage them to explore," said Dr. Lowe. "It's a very vibrant and intellectually collaborative learning community."

I. College Admissions Advisory Services:

Single Conference
Ongoing Comprehensive Counseling
Application Assistance
Wait List To Acceptance Consulting
Post-Rejection Consulting
Transfer admissions: college students who want to UPGRADE!
Transfer-to-Ivy Leagues: college students who desire to transfer to the Ivies.
II. Athletic Recruitment Services:

III. Boot Camps:

If you want EXPERTS who understand the academics, application process, selection process and politics of admissions, please call us! We can help!

IV. College Application Rejected or Waitlisted? Click HERE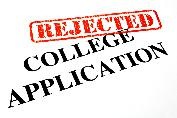 What if you are rejected from your top-choice schools? Waitlisted? Something went wrong! You need an admissions expert - Dr. Paul Lowe. Please click here to see what Dr. Lowe and his team can do for you and has done for parents who hired him because their children were waitlisted or rejected. You may consider our college transfer admissions services - SECOND CHANCE.

Everyone deserves a second chance. This time hire an expert!

MEDICAL SCHOOL ADMISSIONS ADVISORY SERVICES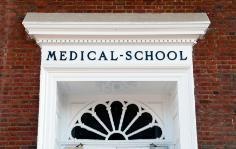 DO YOU WANT TO BE A MEDICAL DOCTOR?

OUR MEDICAL SCHOOL ADMISSIONS COUNSELING SERVICES ARE RECOMMENDED FOR:

High school students interested in Combined BA/BS-MD Programs.
College students who have started or about to start the application process.
Post-Baccalaureate premedical program applicants.
Re-applicants (applicants who have been rejected from medical schools).
Non-traditional applicants (college grads and out of school for several years).
Foreign doctors who seek admission to U.S. medical schools.
Interested in medical school admissions? Please click here or the image.

We help students apply to highly selective graduate schools to obtain the following degrees:

Our clients have been accepted to the following graduate schools/programs:
Harvard Graduate School of Arts and Sciences; University of Michigan College of Engineering; Columbia University Graduate School of Journalism; Harvard Graduate School of Education; University of California, Berkeley College of Engineering; Columbia University, Mailman School of Public Health; Harvard T. H. Chan School of Public Health; Johns Hopkins Bloomberg School of Public Health; New York University: Steinhardt School of Education; Cornell University, Graduate Field of Natural Resources; Harvard Business School, Columbia Business School; MIT Sloan School of Management; Wharton School of the UPenn; Yale University Graduate School of Arts and Sciences; Johns Hopkins Graduate Studies: Psychology and Brain Sciences; and Princeton University Graduate Program in Economics.

Telephone: (914) 705-5519 Call us to learn about our services and how we can help you! E-Mail: info@westchesteradmissionsadvisors.com